New Comics This Week From DC: August 1, 2023
Poison Ivy makes a horrifying realization in Knight Terrors. In the meantime, Scooby-Doo and his buddies struggle an undead zombie in DC's new comics this week
DC followers are in for an additional horrifying week as Scooby-Doo and his buddies embark on a spooky journey in Scooby-Doo, The place Artwork You? #123. And, Poison Ivy snaps out of denial in Knight Terrors: Poison Ivy #2 in DC's new comics this week.
Readers re-enter Poison Ivy's Stepford Wives-esque nightmare in her second installment of Daybreak of DC's Knight Terrors occasion. Within the first concern, the titular anti-hero wasn't utterly conscious of her scenario. She gave in and even embraced her worst worry — a mean suburban life. Poison Ivy's tried to make issues work out of affection for Harley Quinn as a result of her accomplice appeared so blissful of their new atmosphere.
RELATED: DC Has Defined Why a Fan-Favourite LGBTQIA+ Relationship Works
Nevertheless, Poison Ivy rapidly observed that one thing was flawed and that she wasn't in the actual world. Her second of readability was triggered by Harley who noticed that there was a single dandelion on her "excellent" garden. She pulled out a gun to shoot it, and, as Poison Ivy tried to cease her, she additionally realized that this wasn't actually Harley. In her narration, she said that the actual Harley would have been blissful to see the stray flower and even given it a reputation.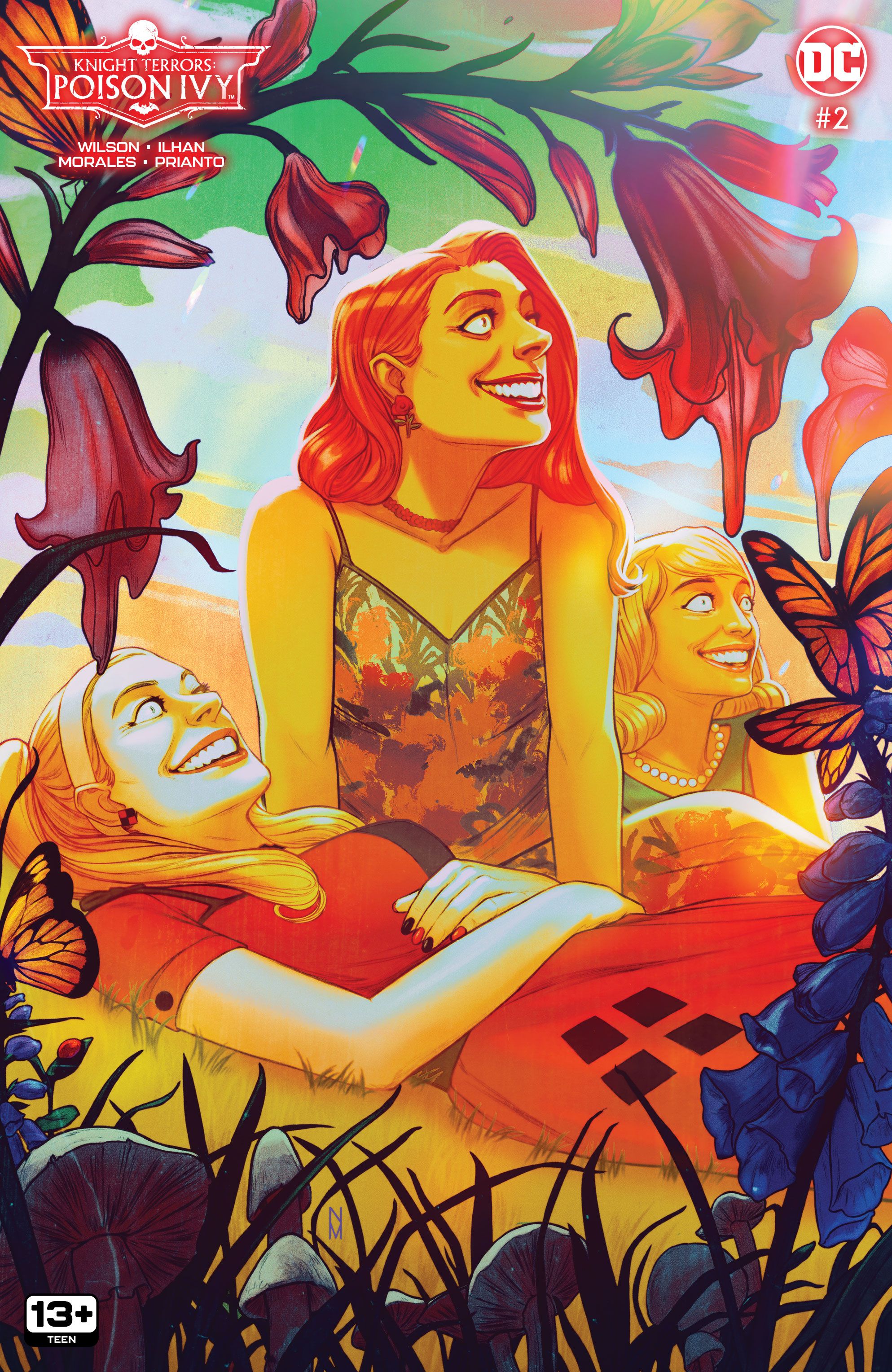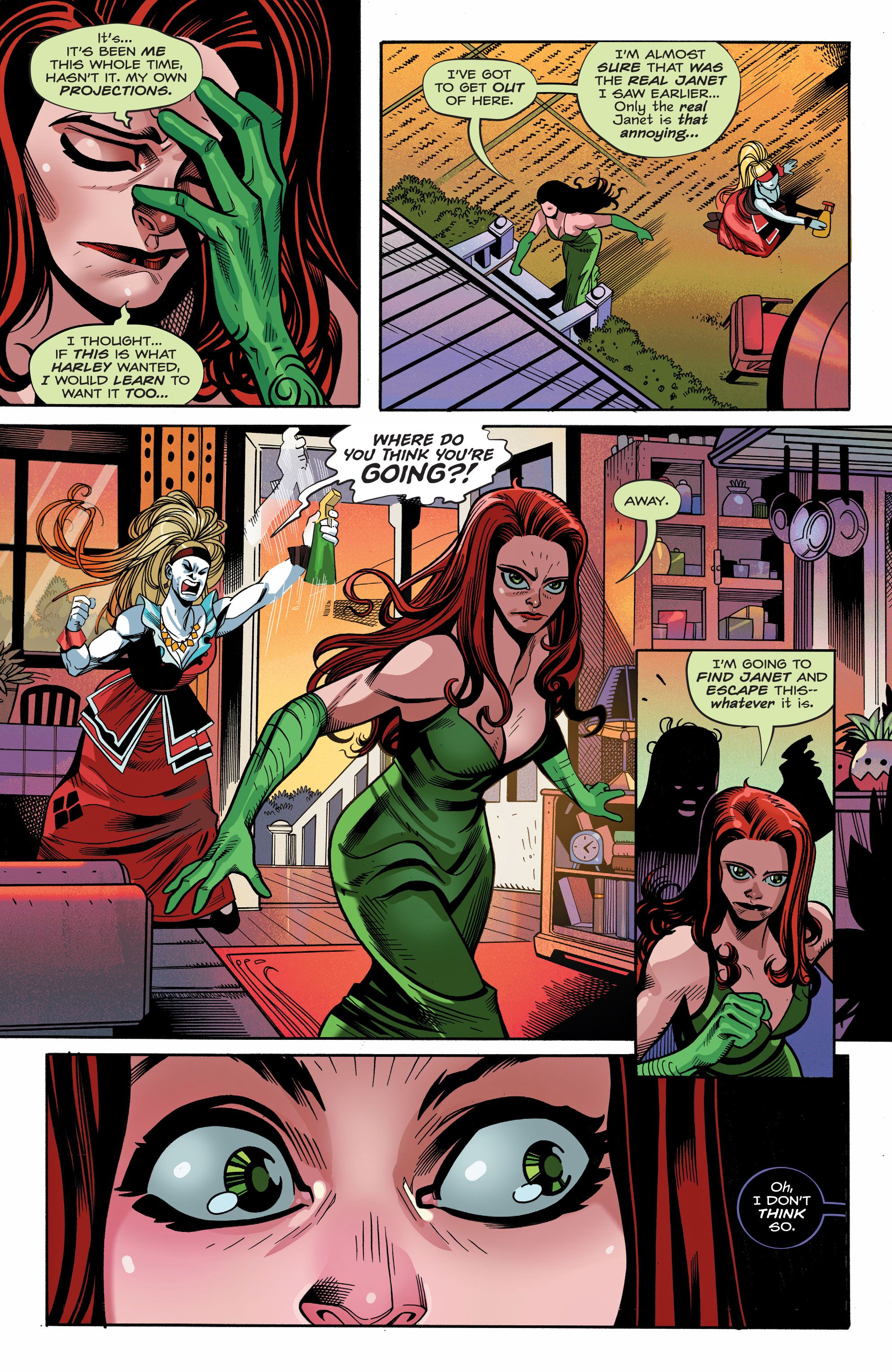 Knight Terrors: Poison Ivy #2
Written by G. WILLOW WILSON
Artwork by ATAGUN ILHAN and MARK MORALES
Colorist ARIF PRIANTO
Cowl by JESSICA FONG
Variant Cowl Artists LEIRIX LI, JAMIE MCKELVIE, NIMIT MALAVIA and JESSICA DALVA
Scooby-Doo and his buddies face an undead Viking. Within the newest concern of Scooby-Doo, The place Had been You? the gang was at a competition having fun with themselves when a rogue zombie Viking attacked the attendees. The crew of detectives go round and questioned individuals as they tried to resolve the assault. In the meantime, Scooby and Shaggy had been at a restaurant having fun with the meals of the competition utterly oblivious to the skin world. That's till the Viking discovered them and made them his new targets.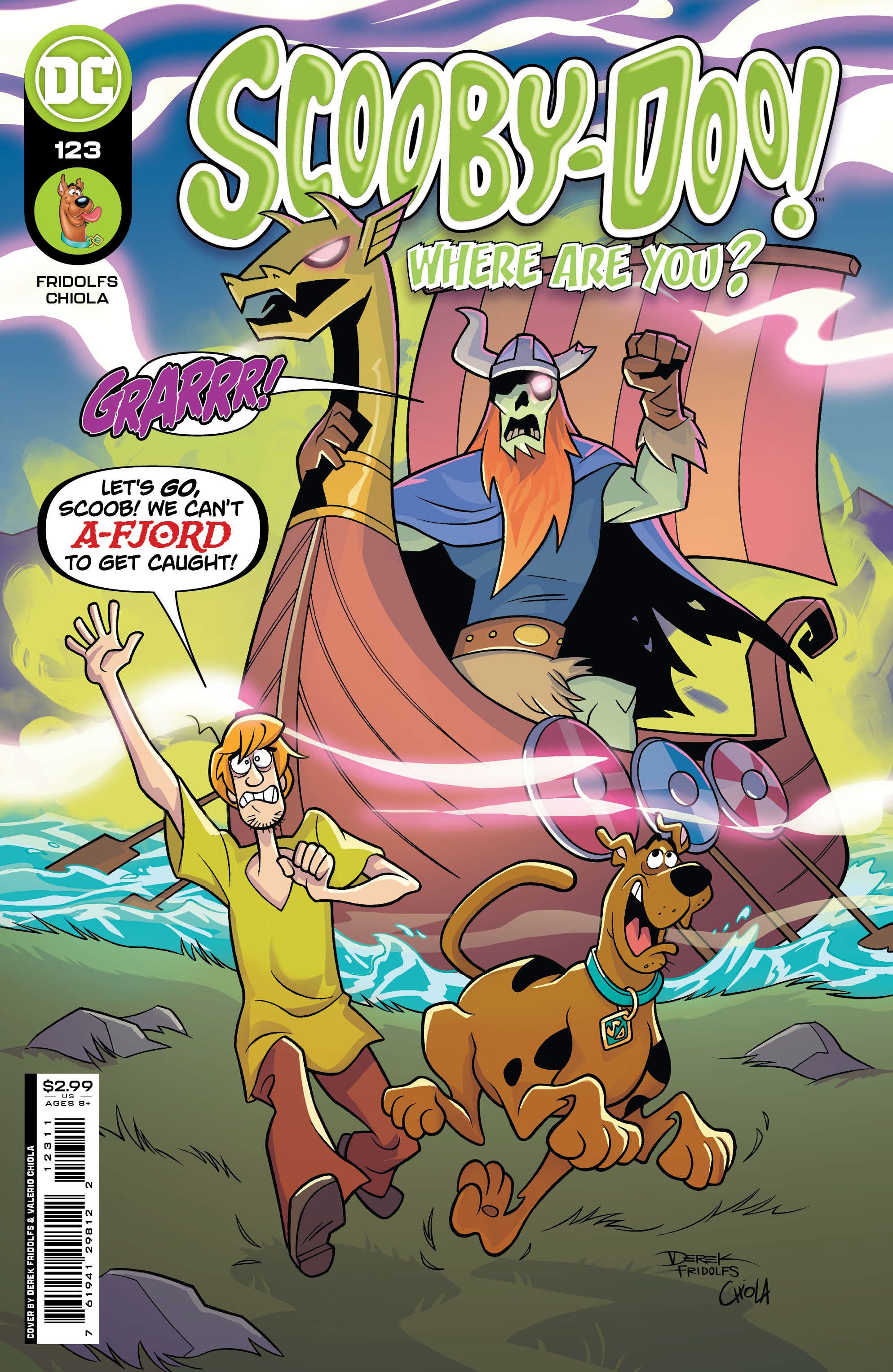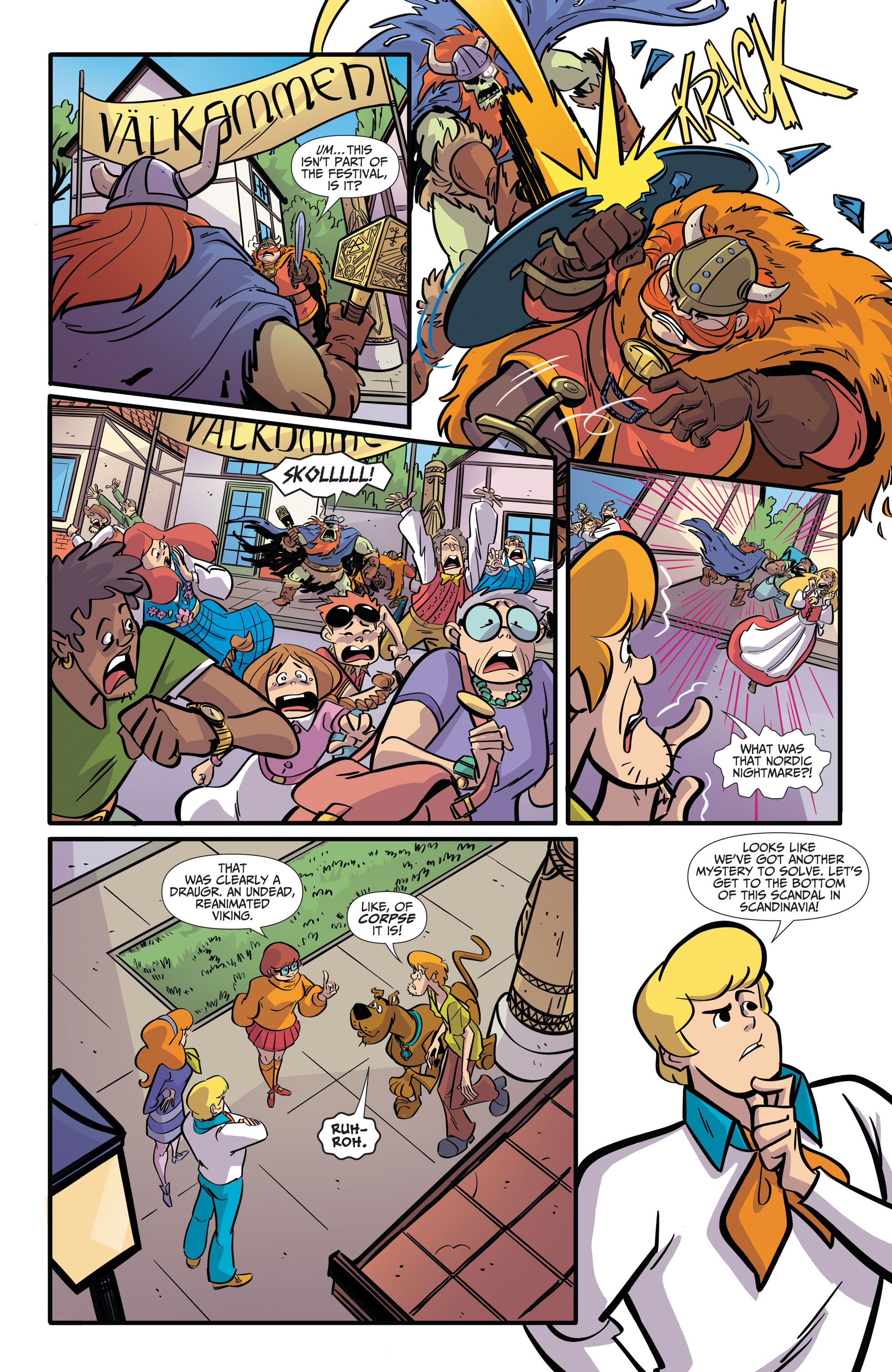 Scooby-Doo, The place Are You? #123
Written by DEREK FRIDOLFS
Artwork by VALERIO CHIOLA
Letterer SAIDA TEMOFONTE
Cowl by DEREK FRIDOLFS and VALERIO CHIOLA
RELATED: Scooby-Doo! and Krypto, Too! Trailer Confirms the DC Crossover's Launch
Steelworks #3
Written by MICHAEL DORN
Artwork by SAMI BASRI and VICENTE CIFUENTES
Colorist ANDREW DALHOUSE and ULISES ARREOLA
Letterer ROB LEIGH
Cowl by DANIEL SAMPERE and ADRIANO LUCAS
Variant Cowl Artists MIKE DEDDATO JR., LUIS GUERRERO, JOE QUINONES and JERRY GAYLORD
Adventures of Superman: Jon Kent #6
Written by TOM TAYLOR
Artwork by CLAYTON HENRY
Colorist JORDIE BELLAIRE
Letterer WES ABBOTT
Cowl by CLAYTON HENRY and MARCELO MAIOLO
Variant Cowl Artists ARIEL COLON, LAURA BRAGA, PRASAD RAO, ZU ORZU and CULLY HAMNER
Justice Society of America #5
Written by GEOFF JOHNS
Artwork by MIKEL JANIN and JERRY ORDWAY
Colorist JORDIE BELLAIRE and JOHN KALISZ
Letterer ROB LEIGH
Cowl by MIKEL JANIN
Variant Cowl Artists YANIK PAQUETTE, NATHAN FAIRBAIRN and ALVARO MARTINEZ BUENO
Knight Terrors: Batman #2
Written by JOSHUA WILLIAMSON
Artwork by GUILLEM MARCH
Colorist TOMEU MOREY
Letterer TROY PETERI
Cowl by GUILLEM MARCH and TOMEU MOREY
Variant Cowl Artists JAMES STOKOE, EJIKURE, FRANCESCO MATTINA and FELIPE MASSAFERA
Knight Terrors: The Joker #2
Written by MATTHEW ROSENBERG
Artwork by STEFANO RAFFAELE
Colorist ROMULO FAJARDO JR.
Letterer TOM NAPOLITANO
Cowl by STEFANO RAFFAELE
Variant Cowl Artists CHRISTIAN WARD, RYAN BROWN, RILEY ROSSMO and STEFANO RAFFAELE
Knight Terrors: Ravager #2
Written by ED BRISSON
Artwork by DEXTER SOY
Colorist VERONICA GANDINI
Letterer TROY PETERI
Cowl by JEFF SPOKES
Variant Cowl Artists NATALI SANDERS, JAMES STOKOE and TONY SHASTEEN
Knight Terrors: Black Adam #2
Written by JEREMY HAUN
Artwork by JEREMY HAUN
Colorist NICK FILARDI
Cowl by JEREMY HAUN
Variant Cowl Artists GARY CHOO, JEREMY HAUN, CHRISTIAN WARD and DARICK ROBERTSON
Sandman Universe Particular: Thessaly
Written by JAMES TYNION IV
Artwork by MARIA LLOVET
Letterer SIMON BOWLAND and ANDWORLD DESIGN
Cowl by REIKO MURAKAMI
Variant Cowl Artists SKYLAR PATRIDGE and JASMIN DARNELL
Peacemaker Tries Exhausting #4
Written by KYLE STARKS
Artwork by STEVE PUGH
Colorist JORDIE BELLAIRE
Letterer BECCA CAREY
Cowl by KRIS ANKA
Variant Cowl Artists STEVE LIEBER, KRIS ANKA, NATHAN FAIRBAIRN and MIGUEL MERCADO
Metropolis Boy #3
Written by GREG PAK
Artwork by MINKYU JUNG
Colorist SUNNY GHO
Letterer WES ABBOTT
Cowl by MINKYU JUNG and SUNNY GHO
Variant Cowl Artists CREES LEE, SUNNY GHO and MIKE CHOI
Supply: DC Comics